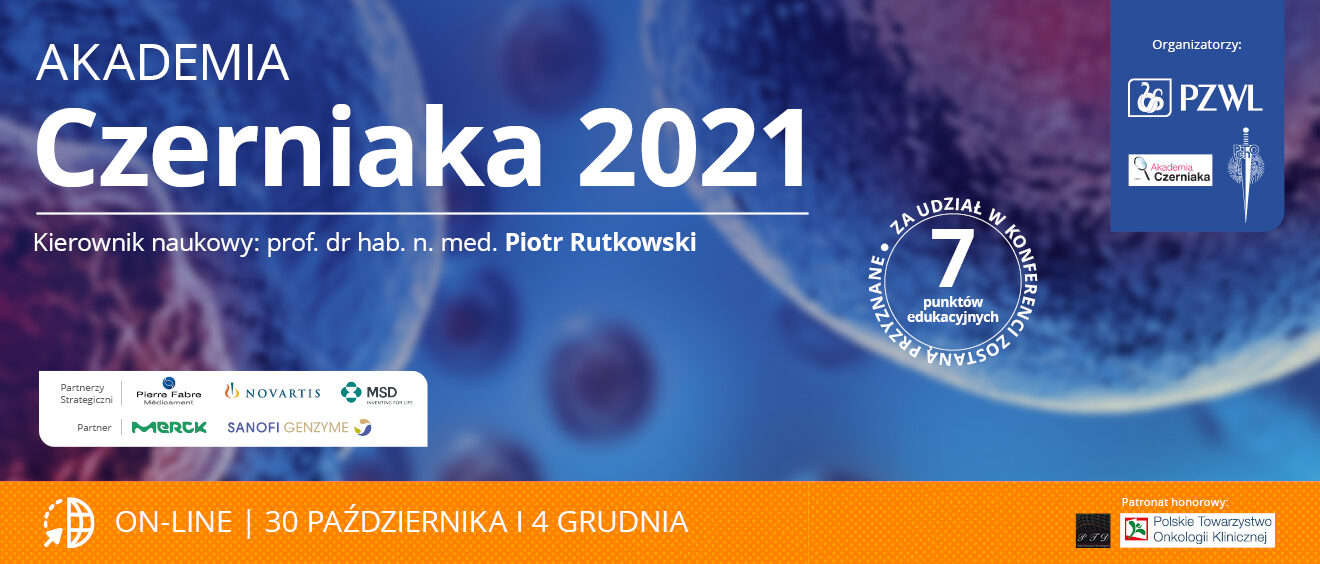 Akademia Czerniaka 2021
Zapraszamy do udziału w bezpłatnej konferencji online Akademia Czerniaka 2021 pod kierownictwem naukowym prof. dra hab. n. med. Piotra Rutkowskiego.
Akademia Czerniaka to jedyny cykl konferencji w tym zakresie skierowanym do lekarzy wszystkich specjalizacji zaangażowanych w leczenie chorych na nowotwory skóry: chirurgów onkologicznych, onkologów, dermatologów, radioterapeutów i patologów oraz innych lekarzy zainteresowanych tą tematyką. Serwis EdukacjaMedyczna.pl objął to wydarzenie patronatem medialnym.