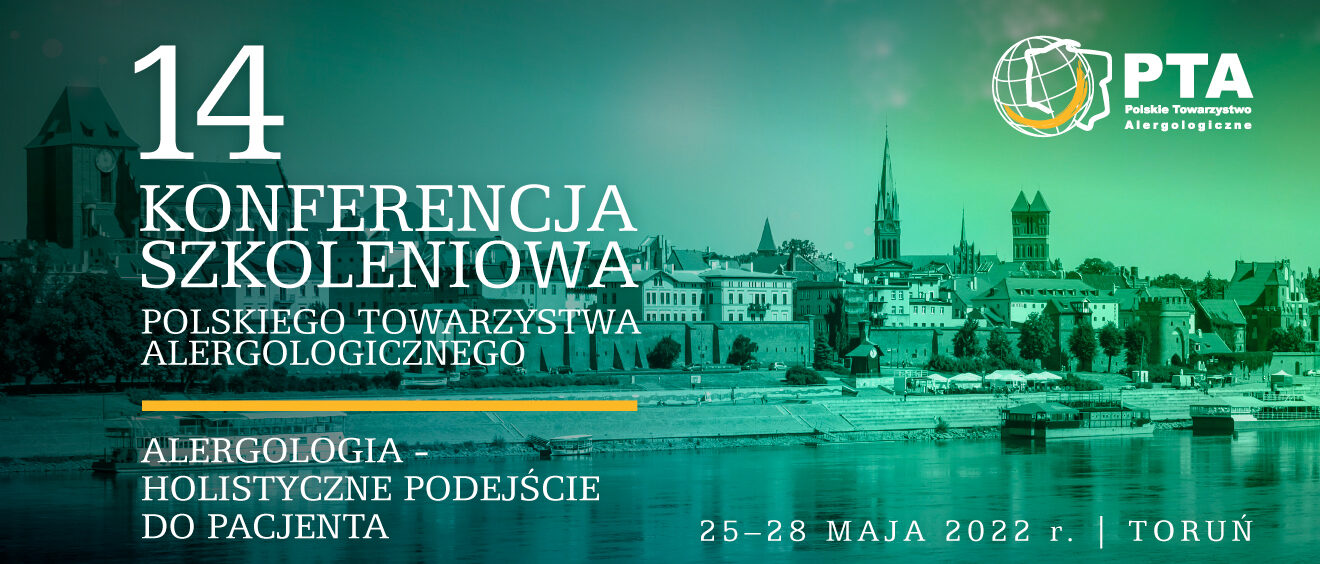 XIV Konferencja Szkoleniowa Polskiego Towarzystwa Alergologicznego
Serdecznie zapraszamy wszystkich do udziału w XIV Konferencji Szkoleniowej Polskiego Towarzystwa Alergologicznego, która odbędzie się w dniach 25-28 maja 2022 r. w Toruniu pod hasłem "Alergologia – holistyczne podejście do pacjenta".
Program konferencji to jak zwykle całe spektrum tematyczne nierozłącznie związane z zapobieganiem, diagnostyką i leczeniem alergii (astma/POCHP, alergia na leki, dermatologia, immunoterapia, laryngologia, niedobory odporności, okulistyka i inne).
Program naukowy będzie obejmował wysoko oceniane przez uczestników w poprzednich edycjach: sesje interaktywne, zajęcia warsztatowe, sesje Sekcji Problemowych PTA i aktualnych wytycznych. Konferencja odbywa się w formie stacjonarnej. Zapraszamy do rejestracji.
Serwis EdukacjaMedyczna.pl objął to wydarzenie patronatem medialnym [WIĘCEJ INFO].